About the Jeep Cherokee's Available Powertrains
Enter the
2019 Jeep Cherokee
! People are going after this SUV not only because of how it wins as an excellently-designed SUV, but also because of its available engines and nine-speed automatic transmission! The 2019 Jeep Cherokee offers tons of power options. The attainable engines consist of a 2.0-liter turbocharged, a 3.6-liter Pentastar and a 2.4-liter MultiAir2 Tigershark. We will go over these, plus the nine-speed transmission! Continue reading to learn all about what the 2019 Jeep Cherokee offers for power!

New 2.0-liter Direct Injection Turbocharged Engine
This engine is one of the most technologically advanced in the automotive industry. It produces 270 horsepower and 295 lb-ft of torque. It is mated to a nine-speed automatic transmission, which will be discussed more below. This engine is available with engine stop-start (ESS) technology, which results in outstanding fuel economy. Other fantastic features include enhanced drivability, a quick 0-60 mph launch performance and low emissions.
3.2-liter Pentastar V-6
This engine is available across the lineup. It produces 271 horsepower and 239 lb-ft of torque. It can help a driver haul up to 4,500 pounds worth of stuff behind the vehicle. This engine blends power and efficiency. It results in reduced nose, vibration and harshness (NVH) for the Cherokee's occupants. The engine has individual exhaust-manifold runners built into the aluminum cylinder-head casting. They are what makes this engine stand out as a Pentastar. The V-6 engine has 24 valves and a 10.7:1 compression ratio to lower fuel consumption and improve performance.
2.4-liter MultiAir2 Tigershark I-4
This happens to be the 2019 Jeep Cherokee's standard engine. It creates 180 horsepower and 170 lb-ft of torque. For the new model year, weight-reduced and engine oil heated parts were achieved to improve fuel economy during warm-up cycles. The engine's electro-hydraulic fully variable valve-lift system uses an oil column, which is in place of the typical mechanical link between camshaft and intake valves. This cuts down in engine-pumping losses but increases volumetric efficiency. This engine may result in a 7.5% fuel economy boost, compared to engines with your usual valve trains.
Nine-Speed Transmission
The 2019 Jeep Cherokee gets an upgraded TorqueFlite nine-speed automatic transmission. Drivability is further refined through a gearbox with new software. The transmission offers improved fuel efficiency, smooth power delivery at highway speeds and aggressive launches. The vehicle will always be in the correct gear with this transmission. Its first-gear ratio is 4.71 to contribute to launch performance, while smoothness is ensured through the small steps between mid-range gears.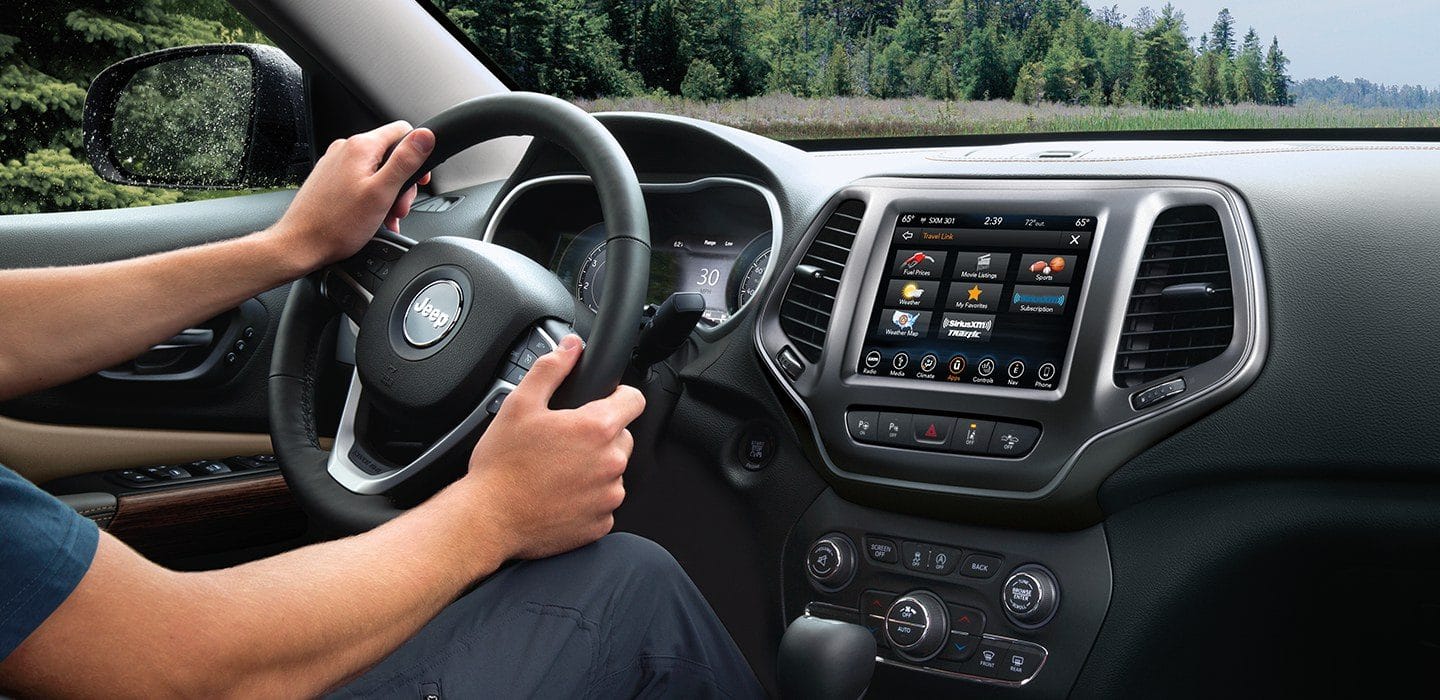 Final Remarks
As we have indicated above, the 2019 Jeep Cherokee would give you three different engines to choose from, plus the option of a nine-speed automatic transmission. People are bound to go after this SUV! Are you interested in the 2019 Jeep Cherokee? If so, contact us here at
East Hills Chrysler Dodge Jeep Ram
today! You can either do that through filling out the contact form on the right, or by calling us at (844) 284-7221. We look forward to assisting with your vehicle search!