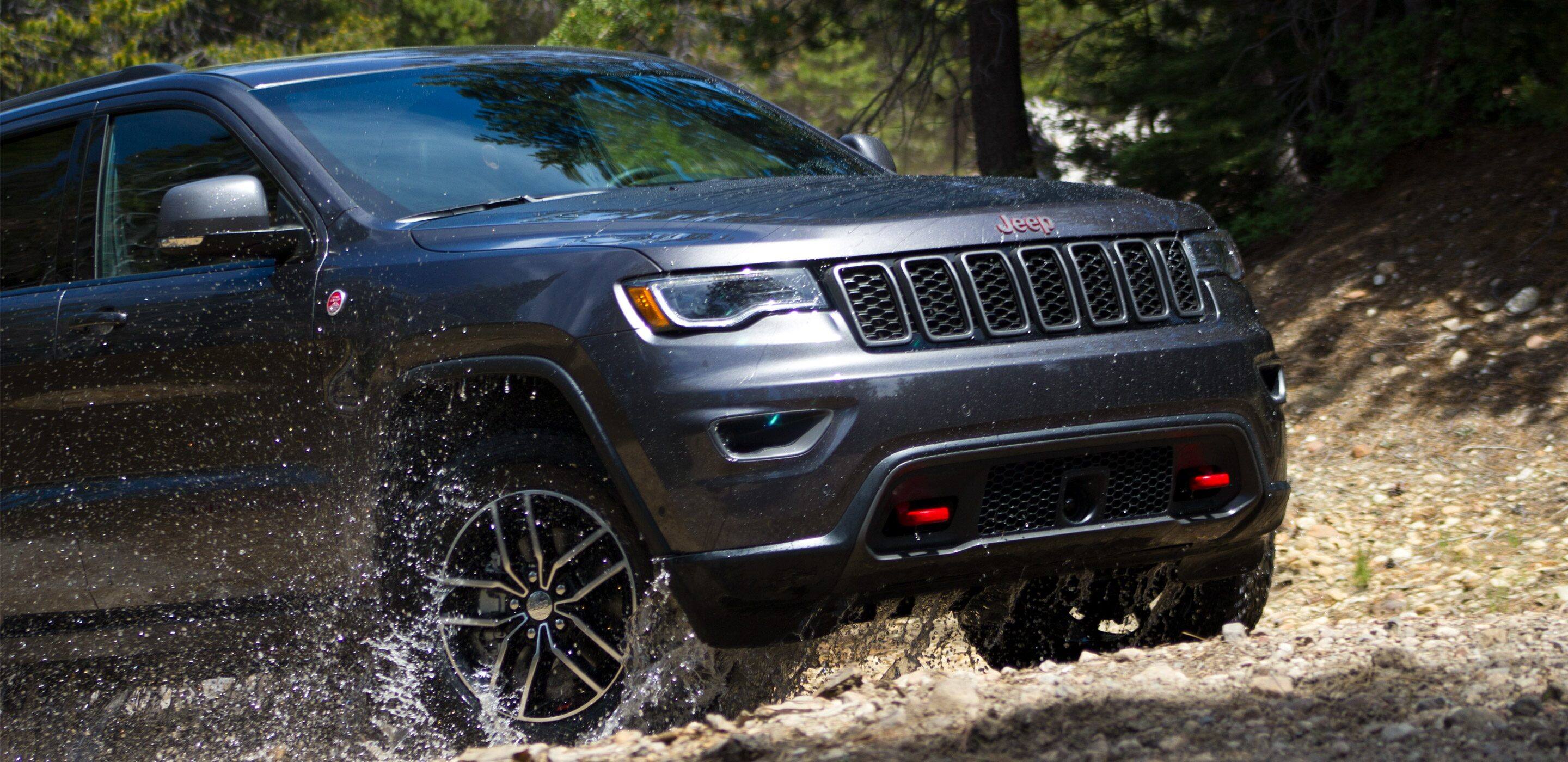 ---
Jeep Grand Cherokee Deals at East Hills Jeep
The Jeep Grand Cherokee comes into the 2018 model year with some nice technology updates and new trim and package offerings. The all-new Trackhawk features a supercharged V-8 that pumps out 
707 horsepower and has a 0-60 miles per hour time of 3.5 seconds. Available special models include the Sterling Edition and High Altitude Edition, as well as packages such as the Premium Metal package, and the Signature Leather Wrapped interior package. Technology-wise, a higher-resolution 7-inch screen replaces the standard 5-inch Uconnect radio system.
Leasing a Jeep Grand Cherokee
With such a wide variety of trim levels and available packages, there is sure to be a Grand Cherokee that can meet your needs, whether its off-road driving or daily commuting. The next step is to decide between buying and leasing. Leasing is not for everyone, but for many, there are some great advantages. Your monthly payments will likely be lower as you are not paying back any principal. You get to drive a vehicle that is, at the most, a few years old. And once your lease is up, you have the option to sign a new lease on another brand new model. You don't have to worry about repair costs as much because a leased vehicle is within the manufacturer's warranty requirements.  Leasing a vehicle, such as the Grand Cherokee, makes it possible for you to afford a model that otherwise might not be a possibility. And at the end of your lease, you have multiple options on what to do next. 
Long Island Jeep Lease Deals
At East Hills Jeep we offer some great lease deals every month. You can take a quick look right on our website on our specials page. If you see something you are interested in, please give us a call at 844-340-0896 so we can answer any questions. You can also stop by for a test drive, or to get your financing process started. With over two hundred new Grand Cherokees in stock, East Hills Jeep is THE place to go in the Long Island area if you are interested in this amazing Jeep model. We look forward to helping you into a new Grand Cherokee, along with some excellent lease deals!