The Jeep brand has a well-earned reputation for offering the finest
4x4
systems on the market. Every 2018 Jeep is available with one of the dynamic 4x4 systems, making it easy for drivers to find the perfect vehicle for every environment. Not only can the Jeep 4x4 systems take on mud, sand, and gravel, but they also provide the traction and responsiveness needed when taking on snowy winter conditions. If you would like to learn more about the incredible Jeep 4x4 systems, continue reading below!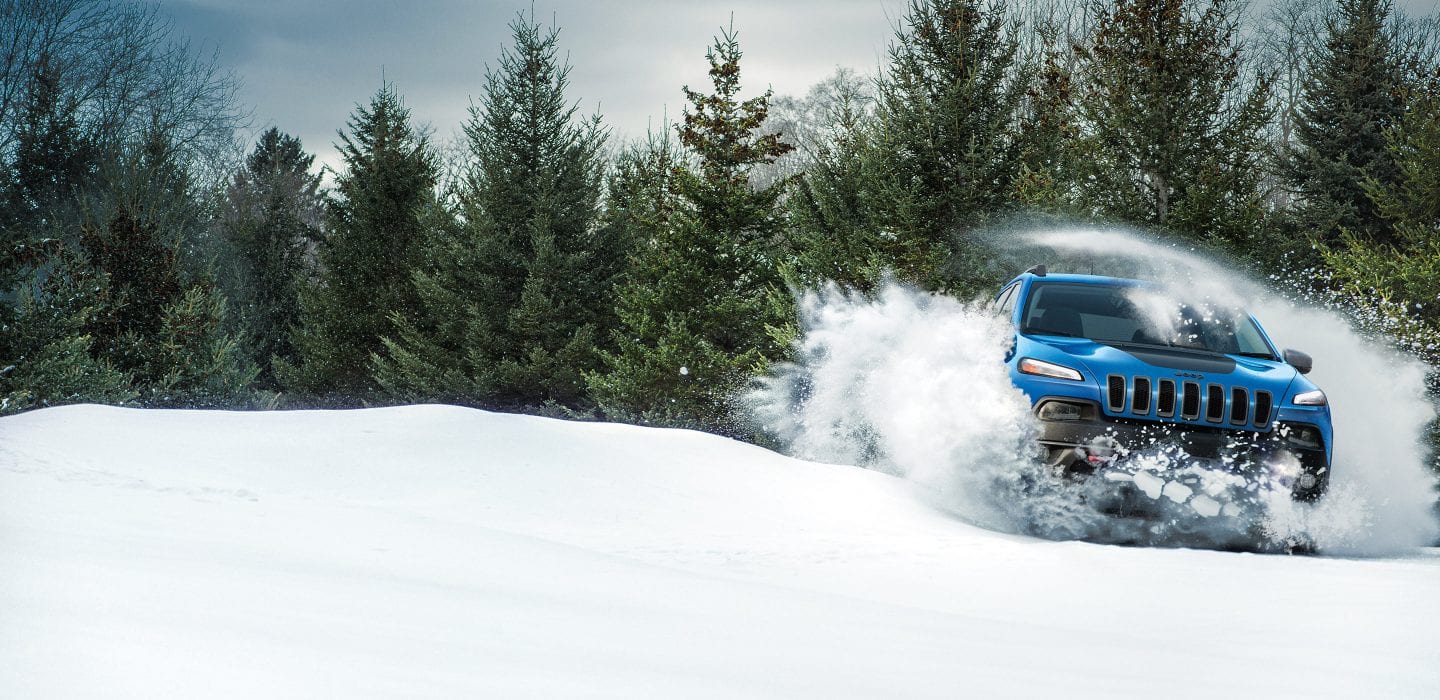 The Best 4x4 Systems in the World
Jeep has made it clear that the 4x4 technology found in their lineup is the backbone of the brand. Jeep has engineered the 4x4 systems to make it possible for drivers to take on almost any condition. With over 75 years of experience building the best 4x4 systems in the world, Jeep customers are able to take on the worst conditions that Mother Nature can throw at you. In fact, that is how Jeep tests their 4x4 systems before equipping them in their lineup, by driving their vehicles in the most intense environments. Therefore, residents in
Long Island, NY
can be sure that the Jeep 4x4 systems are capable of handling the sleet, snow, and ice of winter.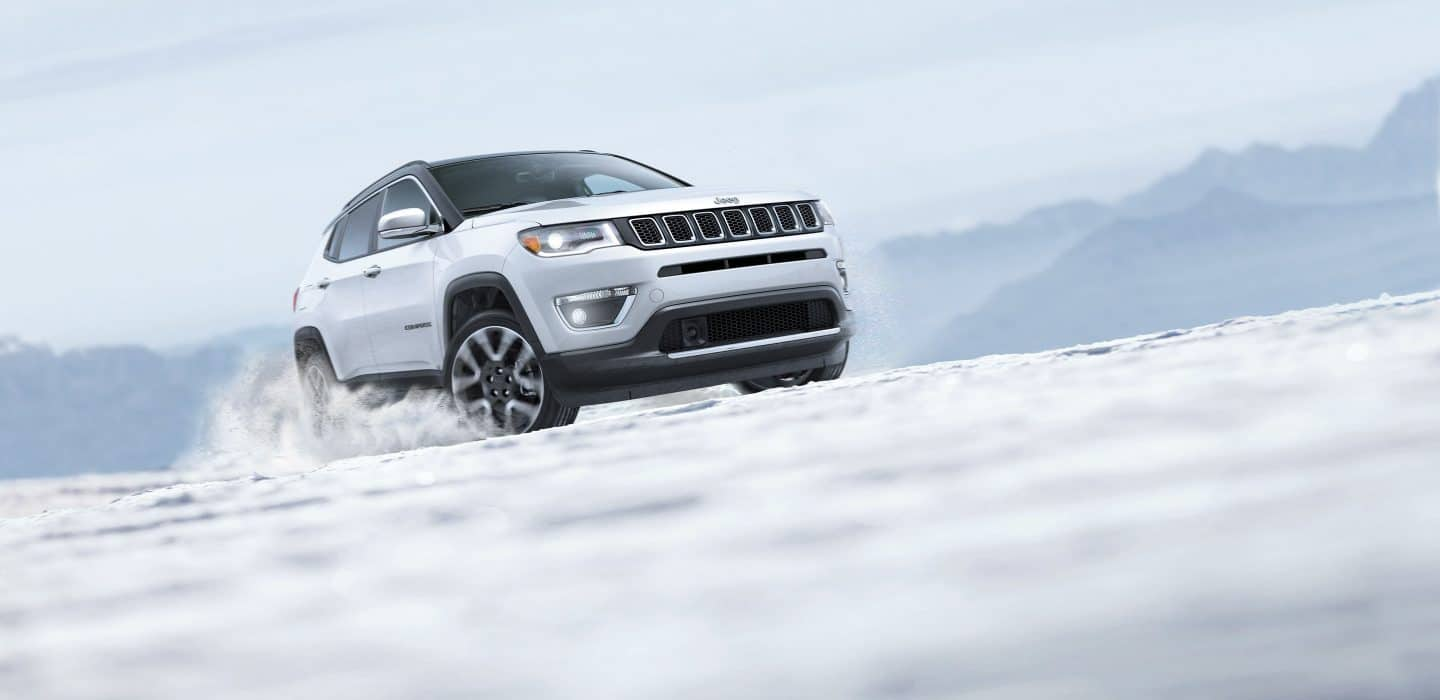 Ready to Take on the Toughest Winter Weather
Even though the sight of snow might make you want to crawl back into bed with a cup of hot chocolate, the day must go on. Ready to take on sleet, ice, and snow, the Jeep 4x4 systems provide improved traction. Combine that with added driver attention, and Jeep customers are offered increased peace of mind for the inclement conditions. When driving in slick weather conditions, the on-road stopping distances are substantially increased, as much as up to ten times greater. The 4x4 systems improve the braking response times when combined with traction control, antilock brakes, and brake lock differential.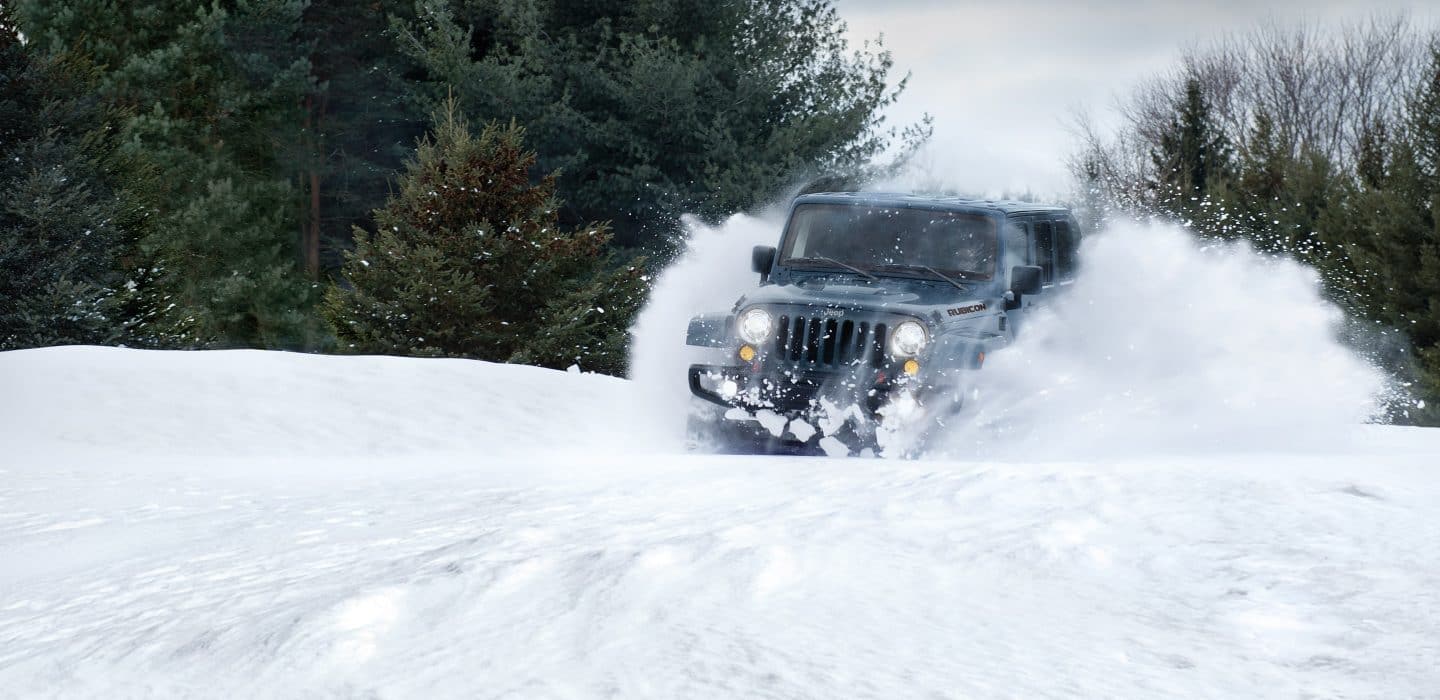 4x4 Capability for Every Jeep
Every Jeep is available with a Jeep Brand 4x4 system, along with mechanisms that further increase the capability for off-road and snowy conditions. Availability depends on the model, but some of the equipment includes mechanical, electronic, or brake-assisted differentials, skid plates, front sway disconnect system, rock rails, and Dana 44 heavy-duty solid axles. Here are the 4x4 options available with each Jeep model!
Cherokee:
Jeep Active Drive I 4x4 System, Jeep Active Drive II 4x4 System, and Jeep Active Drive Lock 4x4 System.
Compass:
Jeep Active Drive 4x4 System and Jeep Active Drive Low 4x4 System.
Grand Cherokee:
Quadra-Trac I 4x4 System, Quadra-Trac II 4x4 System, Quadra-Drive II 4x4 System with Rear Electronic Limited-Slip Differential, and Quadra-Trac SRT® 4x4 System.
Renegade:
Jeep Active Drive 4x4 System and Jeep Active Drive Low 4x4 System.
Wrangler:
Command-Trac® 4x4 System and Rock-Trac® 4x4 System.
Wrangler Unlimited:
Command-Trac® 4x4 System and Rock-Trac® 4x4 System.
If you are in the market for a vehicle that delivers an incredible experience no matter where you take it, and during the worst weather conditions, then you have many options in the Jeep lineup! If you are curious to learn more about the Jeep 4x4 systems, or if you would like to set up a test drive,
contact us today
at East Hills Chrysler Jeep Dodge Ram!